In a fast-five Finals format that consisted of scores from four full frames, plus a standard 10th frame (with a maximum score of 150), the 26-year-old from Townsville, dubbed 'the King of the North', proved his royalty status in Australian tenpin bowling ranks after defeating Grace Fahy 97:75 with three strikes in the last frame of the Grand Final.
The left-handed bowler who is currently #1 in Australian ranked events, said today's victory was the accumulation of a hard-fought and challenging weekend.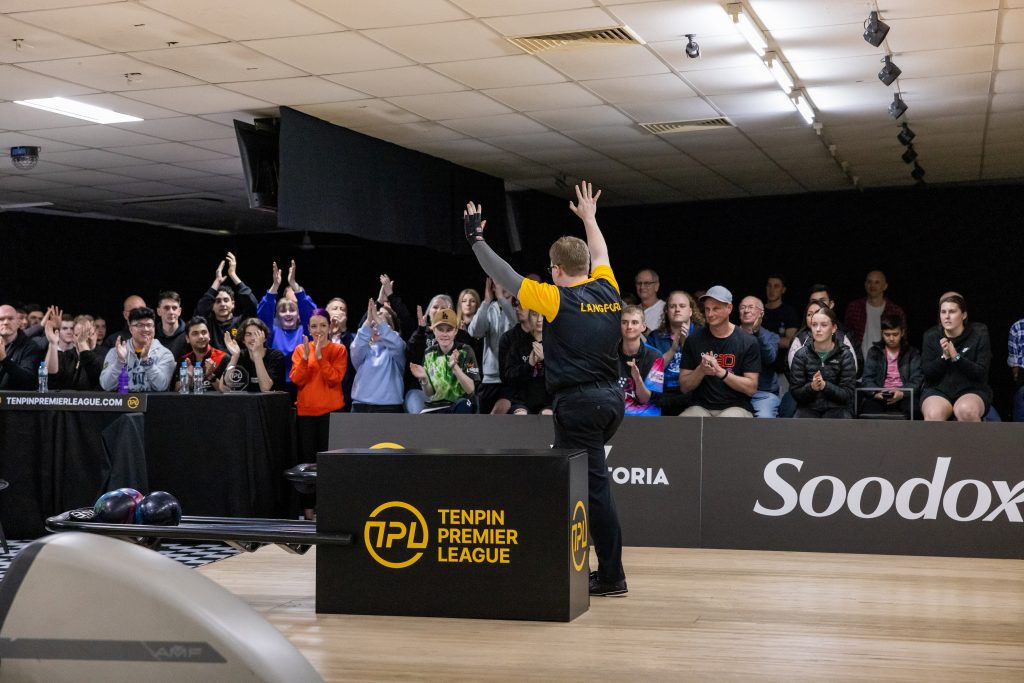 "I worked hard for this all weekend, it feels incredible and it's a nice trophy to add to the collection," Langford said.
"This competition is between the top 32 bowlers in the country, every game is mentally taxing.
"You have to be at your best because if you're not at your best you're not going to win, so keeping on top of the game mentally was almost more important than throwing on the lanes.
"For me, it was important to stay in the moment, you can't think ahead because if you think ahead you fall behind in what you're doing in that moment," he said.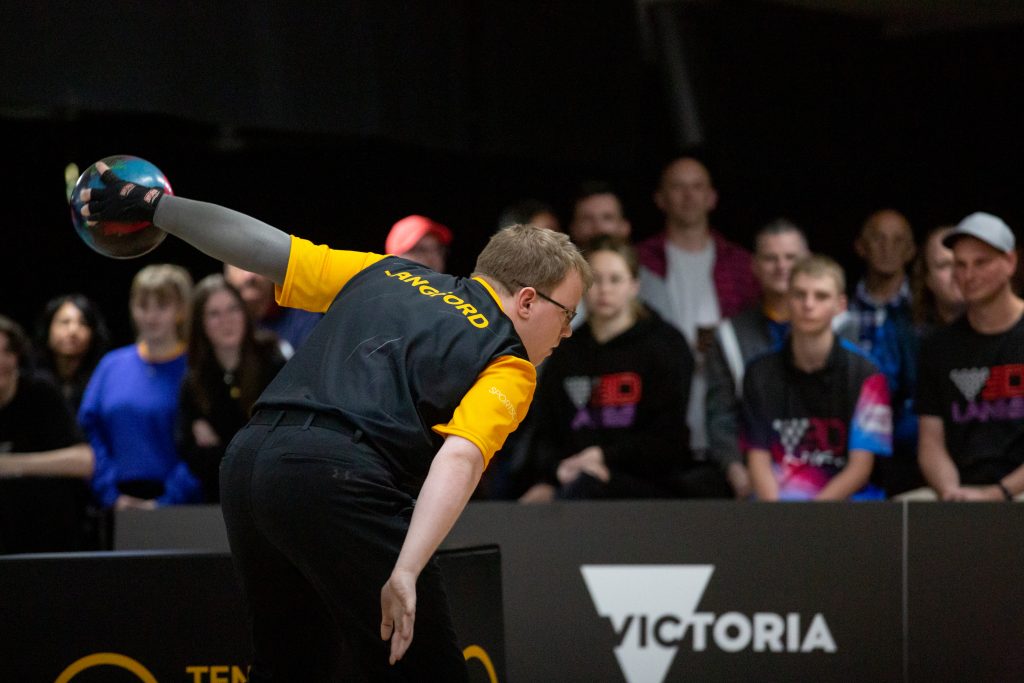 The final was a rematch of the first Super-8 game, where Fahy and Langford met in the 2v3 final, after Fahy topped her semi-final and Langford finished second in semi-final 2 behind PBA bowler, Sam Cooley.
Fahy defeated Langford in their first meeting to advance straight through to the top 4, where she defeated #2 seed Bec Whiting.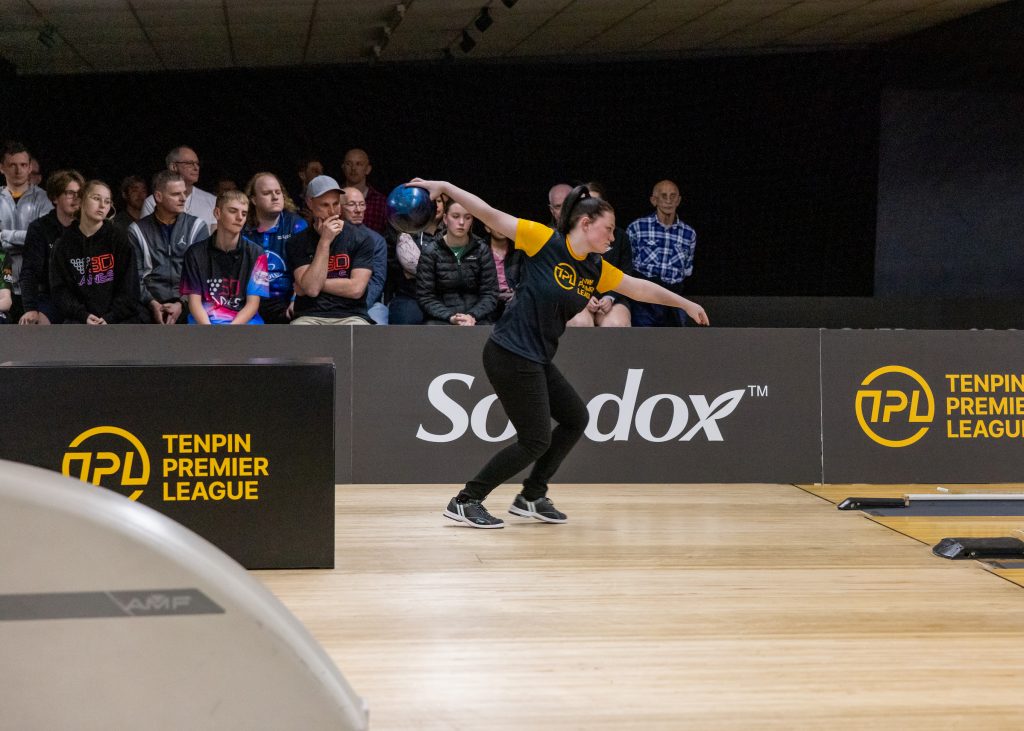 After Langford was defeated by Fahy in the first game of the Super-8, he defeated the winner of the 6v7 match-up, Blayne Fletcher.
Langford then had to defeat the #1 ranked bowler, World Games gold medallist Cooley in the Preliminary final. After telling the crowd that the trick to defeating Cooley was reminding himself that "it's just Sam, not Sam Cooley the PBA player" Langford took the victory 107:98 to advance to the Grand Final.
"I always come in trying to win, but if I treat Sam as the PBA pro he is, and think about all the titles he's won, both here and internationally, he's too hard to beat," Langford said.
"I just have to treat him like any other bowler in the event."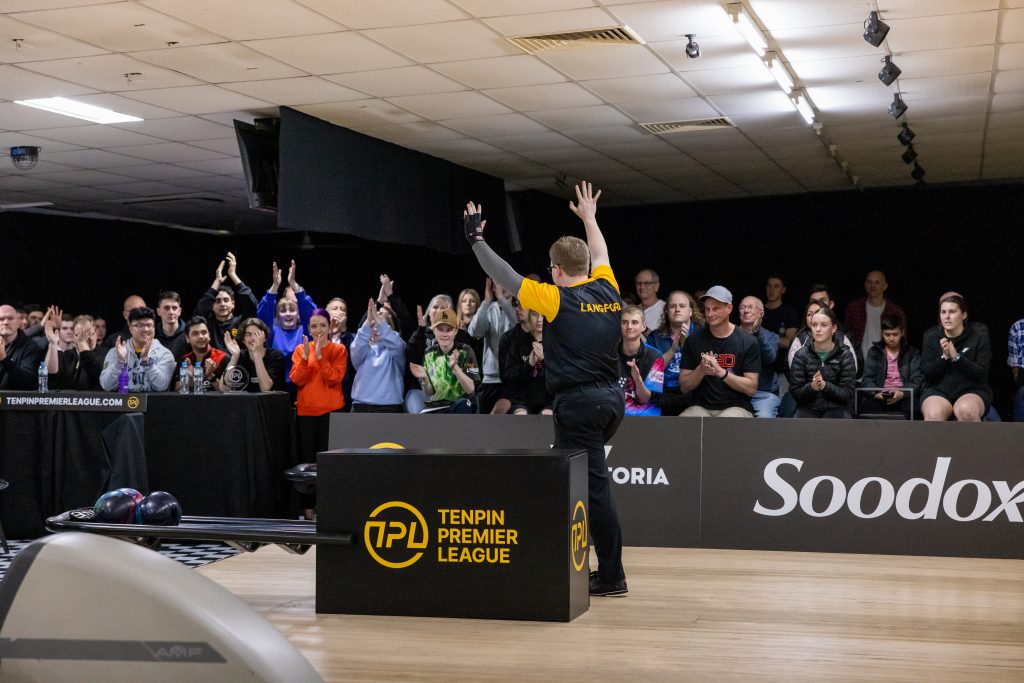 Langford said the inaugural TPL event, that was broadcast internationally and will be replayed on ESPN next week, is important in growing the profile of the sport nationally, as they aim for Olympic inclusion in 10 years' time
"All of us want tenpin bowling included in the 2032 Olympics and just having tenpin broadcast to the locals in Australia is what we need to do to get that there."
The TPL will now move to Suncity Bowling Centre in the Sunshine Coast for the Suncity Showdown on 8-9 October, before the TPL Final in Keon Park, Melbourne on 29-30 October.